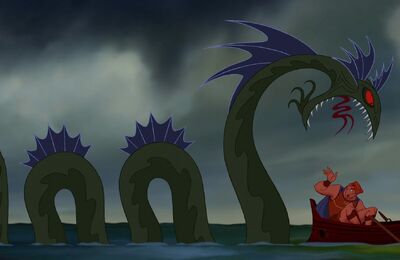 Ceto, also known by his Oceanid name of Cetus, is a minor antagonist in the Kingdom Hearts Unlimited Saga, only appearing in "The Journey" for the events of the Mt. Olympus campaign as an enemy fought in the Coliseum Tournaments.
Not to be confused with his primordial sea goddess namesake, Ceto is a ferocious sea serpent and the twin sibling to the Lernaean Hydra. He was sent by Hades to kill Hercules during the Quest of the Twelve Labours.
Story
Appearance
Attack Patterns
Community content is available under
CC-BY-SA
unless otherwise noted.