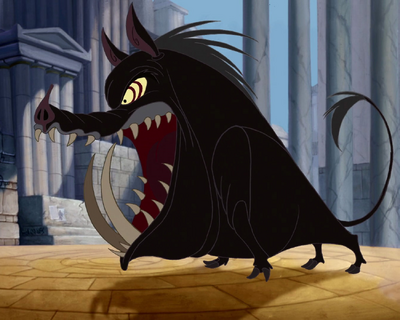 The Erymanthian Boar is a minor antagonist in the Kingdom Hearts Unlimited Saga, only appearing in the Mt. Olympus campaign of "The Journey" as a giant enemy in the Coliseum Tournaments.
It was a giant, ferocious black boar that lurked in the wilds of Mount Erymanthos, sent down by Hades to kill Hercules during his twelve labors to prove himself worthy of Zeus' favor.
Story
Appearance
Attack Patterns
Community content is available under
CC-BY-SA
unless otherwise noted.