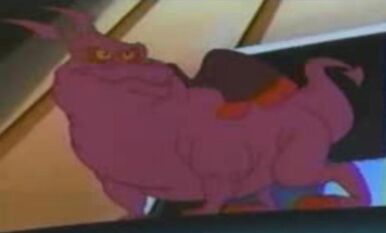 Ladon is a minor antagonist in the Kingdom Hearts Unlimited Saga, mostly appearing in the Mt. Olympus campaigns as a giant boss fought in the Coliseum Tournaments.
He is a magenta-shaded pudgy serpent-like dragon capable of growing up to six extra heads by will, and all of them can breathe out storms of ice and wind. He is the youngest of Echidna's children and the last one she bore before Typhon was imprisoned. Out of all her children Ladon is the only one who bares a physical resemblance to both his parents.
Story
Appearance
Attack Patterns
Community content is available under
CC-BY-SA
unless otherwise noted.