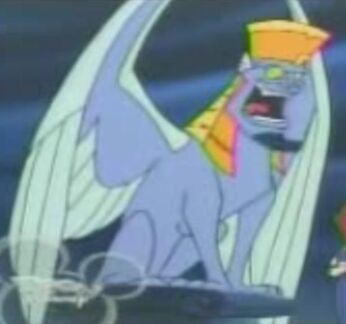 The Sphinx is a minor antagonist in the Kingdom Hearts Unlimited Saga, only appearing in the Mt. Olympus campaigns as an unconventional challenge in the Coliseum tournaments. He is a demonic hybrid between man, lion, and eagle, forcing travelers to guess his riddles correctly to pass along their way or else he will eat them. He is also one of Queen Echidna's monstrous brood of children, bred to eventually succeed the Ancient Ones as the bloodthirsty masters of the universe.
Story
Appearance
Boss Strategy
Community content is available under
CC-BY-SA
unless otherwise noted.